I've started a diet today for being thin like a stick and size zero. My breakfast was 2 black coffees, my lunch is a home-made cheap salad and my dinner will be some millet-balls. Nice, yeah?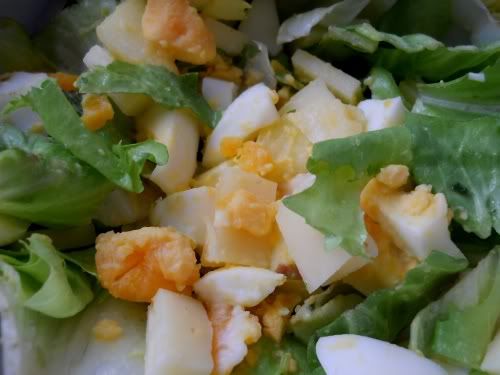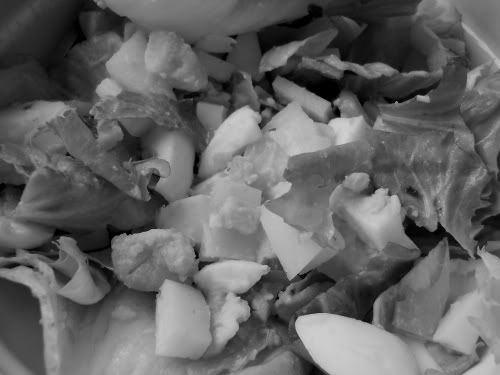 I was so surprised when I tasted my easy-and-cheap-to-make salad: it's so delicious and tasty! I mean, REALLY! I don't lie, try it! The recipe:
fresh mixed salad
2 boiled eggs
1 apple
some portsalute
1 clove of garlic
little bit of salt, lemon juice, balsam vinegar, sugar
Bon appétit!