I definitely have an affiliation with insane women. I won't bore you with MY Mad Girlz list, but I may insure you there are some sickos I'd like to hanging out with and Tati Cotliar is definitely the newest listmember. Roam in a Valentino couture dress on the streets, definitely mad. What makes somebody being called MAD? The clothes? The drugs? The nights we can't remember? Oh no, my dear. The attitude. It's the key. When someone can be quiet even if everybody else is howling.
Határozottan van valamiféle vonzódásom az őrült nőszemélyek felé. Nem foglak a SAJÁT Mad Girlz listámmal untatni, de biztosíthatlak, hogy van egy pár dilinyós, akikkel szívesen együtt lógnék és Tati Cotliar határozottan a legújabb listatag. Egy Valentino couture ruhában kóborolni az utcákon, határozottan őrület. De miért illet meg valakit az Őrült jelző? A ruhái miatt? A drogok miatt? A felidézhetetlen éjszakák miatt? Óh nem, kedvesem. Az attitűd. Ez a kulcs. Amikor valaki csöndben tud lenni akkor is, ha körülötte mindenki más üvölt.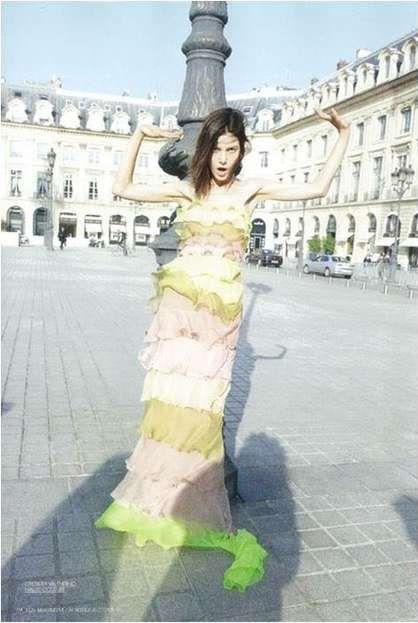 Who's on your Mad Girlz list?
És kik vannak a te Mad Girlz listádon?
Tati Cotliar
by Andrea Spotorno for Ten Magazine Summer 2010