Yesterday night I was at home, alone. Hanging around tumbrl I was listening again to
Black Math
by the White Stripes, so I cheked out their website and found this
Under Great White Northern Lights
teaser, how beautiful. Good memories. I miss those pogo-days. When we were jumping and paddling in our own and others perspiration and in beer and we slipped away with bruises. Nothing really mattered.
Tegnap éjjel itthon voltam, egyedül. A tumbrlön lógva meghallgattam újra a Black Math című számot a White Stripestól, és megnéztem a weboldalukat, ahol megtaláltam ezt az Under Great White Norther Lights dvd ajánlót, micsoda gyönyörűség. Jó emlékek. Hiányoznak a pogó-napok. Amikor a saját és egymás izzadságában, sörben tocsogva ugráltunk és kék-zöld foltokkal távoztunk. Nem számított semmi.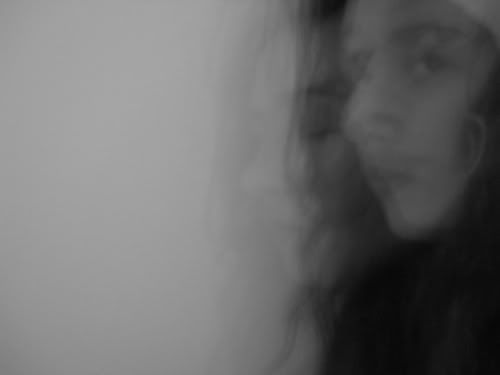 Now I am a ghost of myself, the light vision of unknown times.
Like an old lady, sitting in my dark room, thinking about life.
I just want to disappear. To be invisible.
Just Bela Lugosi is like.
Most saját magam szelleme vagyok, ismeretlen idők halvány víziója.
Mint egy öreg hölgy, a sötét szobámban, az életről gondolkodva.
Csak úgy el szeretnék tűnni. Láthatatlannak lenni.
Mint Lugosi Béla.
So, you see the person behind this blog. The first photos, I guess.
Most látjátok az embert a blog mögött. Az első fotók, azt hiszem.
flickr