All of my publications in 2009 and in the first half of 2010 either in the online media or in the printed press. I worked as a stylist assistant and as a journalist intern for several magazines. My big dream was to appear my name in a magazin, it came true so it's time to work up...
(Click on titles to read the article.)
BUDAPEST NAVIGÁTOR
2009. Summer
I was working as a stylist assistant to Áron Szabó [also known as Áron Veszéjes]. The shooting was in May 09 in Meridien Hotel about two stranger who meets in a bar and ends in a hotel room. On the 4th photo they're my goldie heels.
Budapest Navigátor
is a printed Shopping and Lifestyle Guide.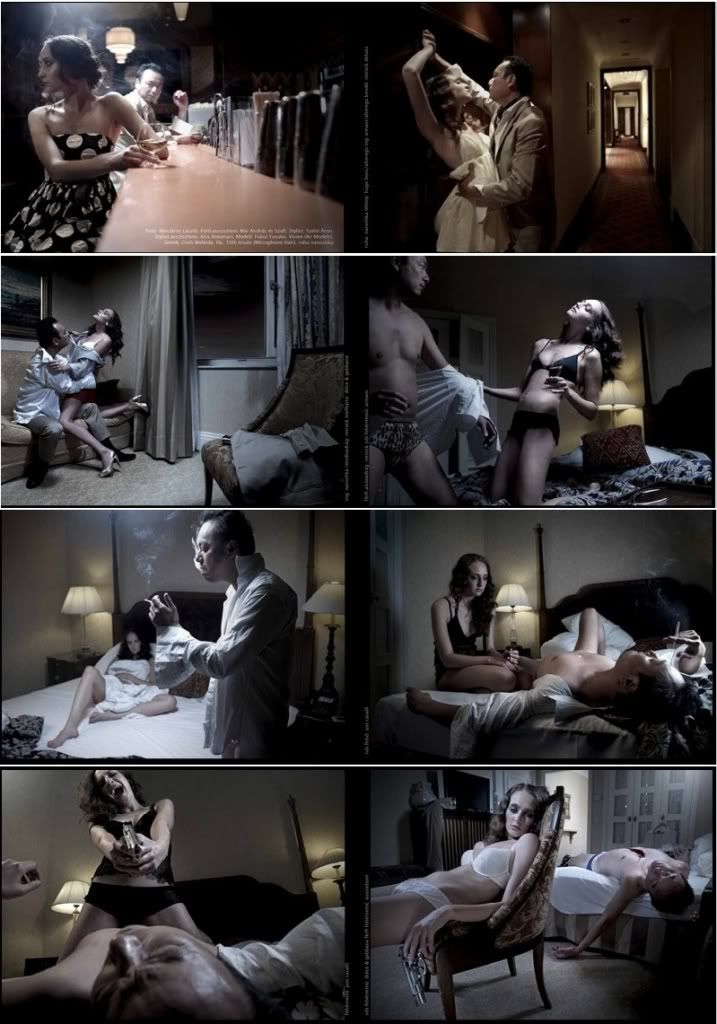 Photography: László Mészáros
Photo assistant: András Már and Szofi
Stylist: Áron Szabó
Stylist assistant: Annamaria Kiss
Models: Fukui Yusuke, Vivien (Art Models)
Make-up: Melinda Cseh
Hair: István Tóth (Microphone Hair)
Clothes: Nanushka
NŐI LAPOZÓ | WWW.NOILAPOZO.HU 2009. December
I was working for this online women magazine
[origo] Női Lapozó
for a month as an intern. I was a stylist assistant and I also had to edit and write these "celeb-galeries". Original articles are removed from the page, because it has changed its name and profile.
+
Jelenés a királynő előtt
(article
1
2
3
)
+
Nekik a méret a lényeg
(
article
1
2
3
4
5
)
+
UNICEF bál jótékony celebekkel
(
article
1
2
3
)