Dear Readers, from now there will appear personal photographs on the blog, as well as various
stuffs
which I don't want to itemize now (just for advertisement, Like if you want to follow the speeded-up events here:
Oui, Mademoiselle
) but it's gonna be exiting!
First I'd like to introduce you my new favourite, my
Ray Flower®
sunglasses. Well, they are oldskool sunglasses (or vintage, as you like), I got it from my boyfriend's mom, who wore them in the end of the 80s, early in the 90s. I tried to google them but nothing. However there are some
floral Ray Bans
, I go for. But I never gonna give up my lovely sunglasses, I love you!
Kedves Olvasóim, mostantól személyes jellegű fotók is felbukkannak majd a blogban, valamint még különböző dolgok is, amiket itt most nem részleteznék (a reklám kedvéért, lájkolj, ha követni szeretnéd a felgyorsult eseményeket: Oui, Mademoiselle), de izgalmas lesz!
Elsőként szerényen és zavartan pislogva bemutatnám új kedvencem, a Ray Flower® napszemüvegem. Hogy is mondjam, ez egy oldskool szemüveg (vagy vintage, ahogy tetszik), a barátom anyukájától kaptam, aki kb. a 80-as évek végén, a 90-es évek elején hordta. Próbáltam legúglizni, de semmi. Viszont van még néhány virágos Ray Ban, ami bejön. De nem válok én már meg soha az én szerelmetes szemüvegemtől, imádlak!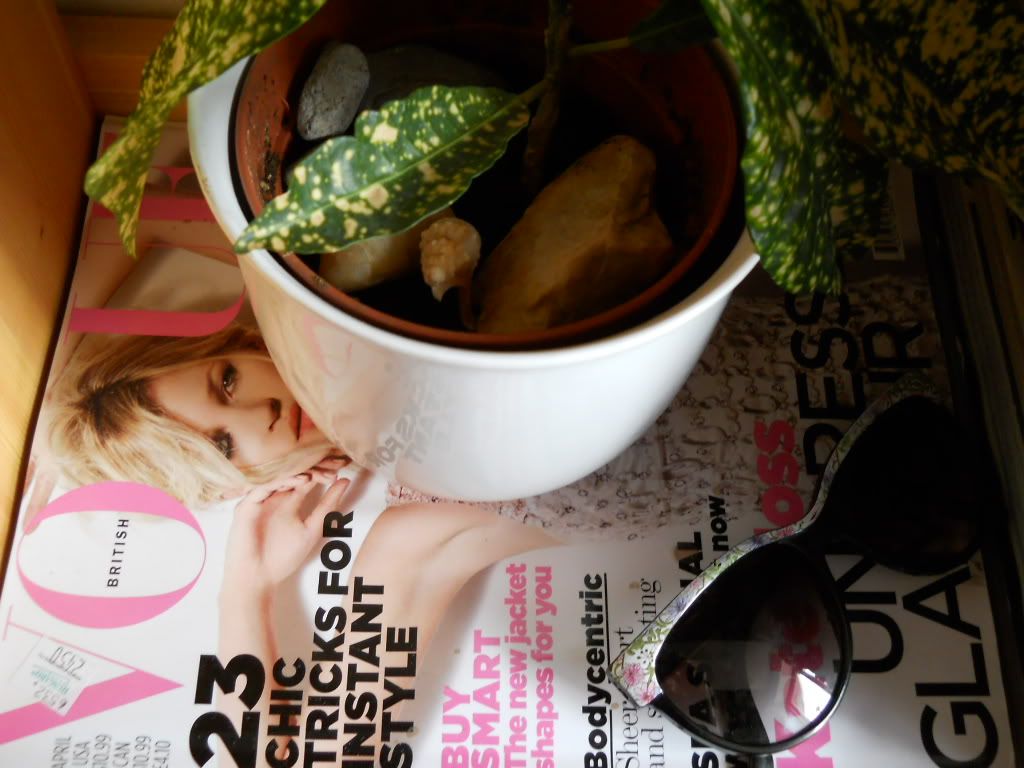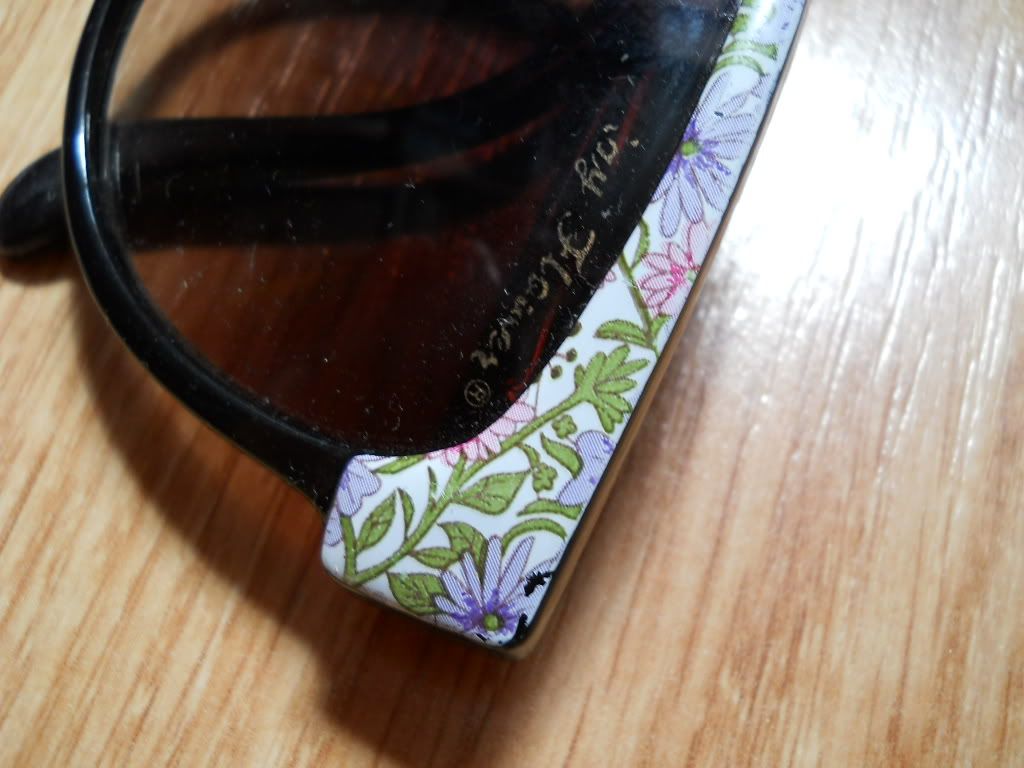 Sabre Vision
Poolside White Flower Outside/Gry Lens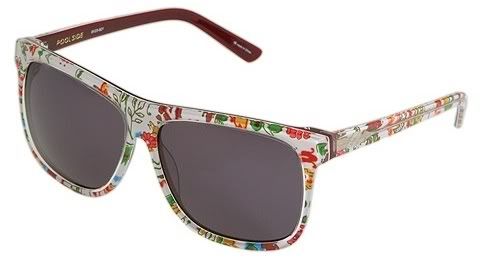 I am definitely not a Tom Cruise fan, but in the 1983s movie
Risky Business
, I have to admit, Ray Ban fits on him tremendously good. This is one of the labels I hope will survive until the end of world (if it's 2012, then sure enough) and always will be the symbols of looseness, elegance and coolness.
Határozottan nem vagyok egy Tom Cruise rajongó, de az 1983-as Kockázatos üzlet című filmben, el kell ismerni, hogy bomlasztóan jól áll rajta a Ray Ban. Ez az egyik olyan márka, amiről remélem, hogy a világ végéig (ha ez 2012, akkor biztosan) fenn fog maradni, és mindig a lazaság, az elegancia és a kúlság jelképe lesz.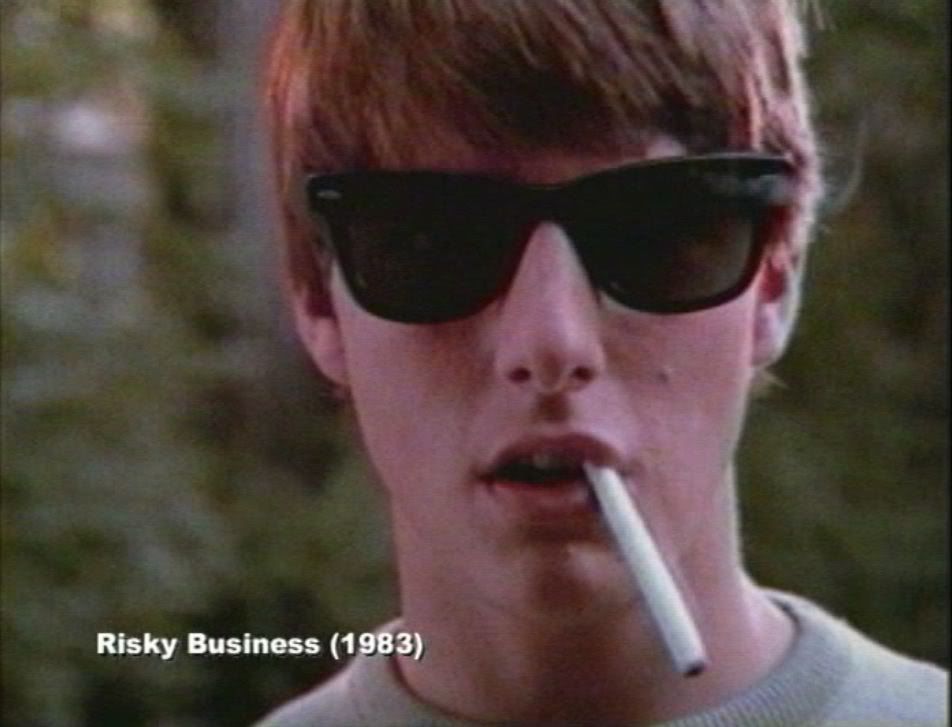 In terms of the flower motif: my bra by H&M.
A virágminta jegyében: melltartó a H&M-ből.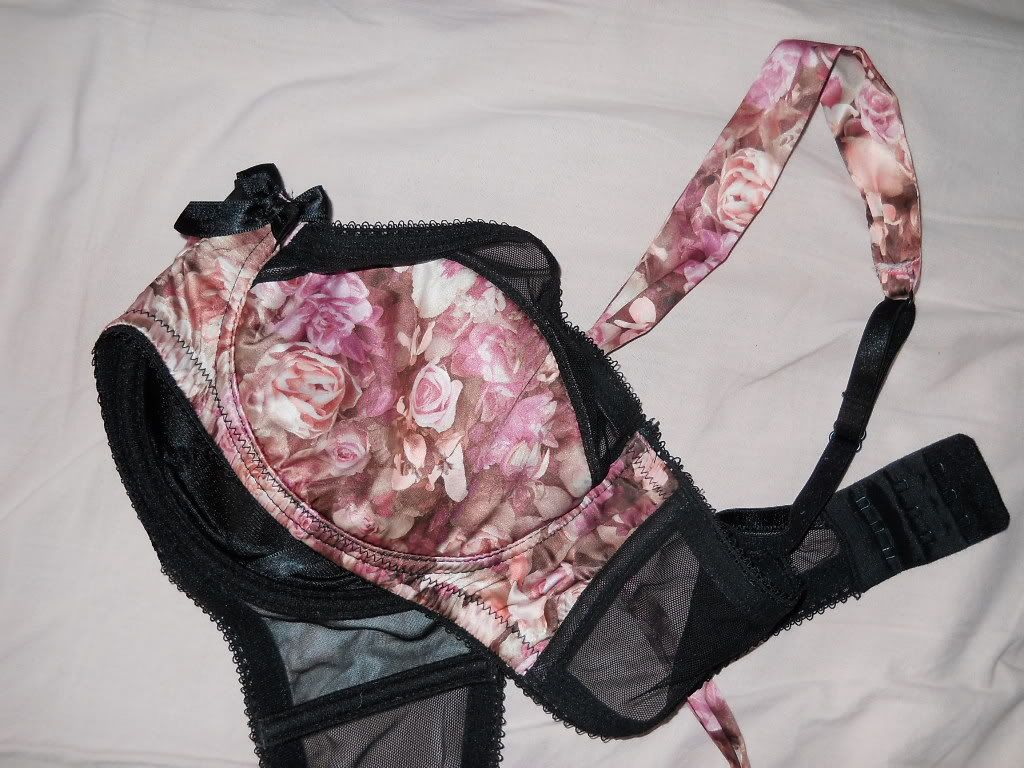 I was moving recently (4 days ago) and I have to confess, Prime Chaos still surmounts my room. Some shelves have their final form, for example like this one. I always have taken a big interest on the ordination of my magazines, especially which are 1) very expensive or 2) specially kind to my heart. Such my mom's italian fashion magazines she has been collecting in the 80s, like
Grazia
or
Linea Italiana
. Later I gonna show you them.
A presto!
Nemrég költöztem (4 napja) és be kell vallanom, hogy a szobámat még mindig Őskáosz uralja. Néhány polc azonban már elnyerte végleges formáját, mint például ez. A magazinjaim elrendezgetésére mindig nagy figyelmet szentelek, főleg azoknak, amik 1) vagy nagyon drágák 2) vagy nagyon kedvesek a szívemnek. Ilyenek például anyukám 80-as években gyűjtött olasz divatmagazinjai, mint például a Grazia vagy a Linea Italiana. Később meg is mutatom őket. A presto!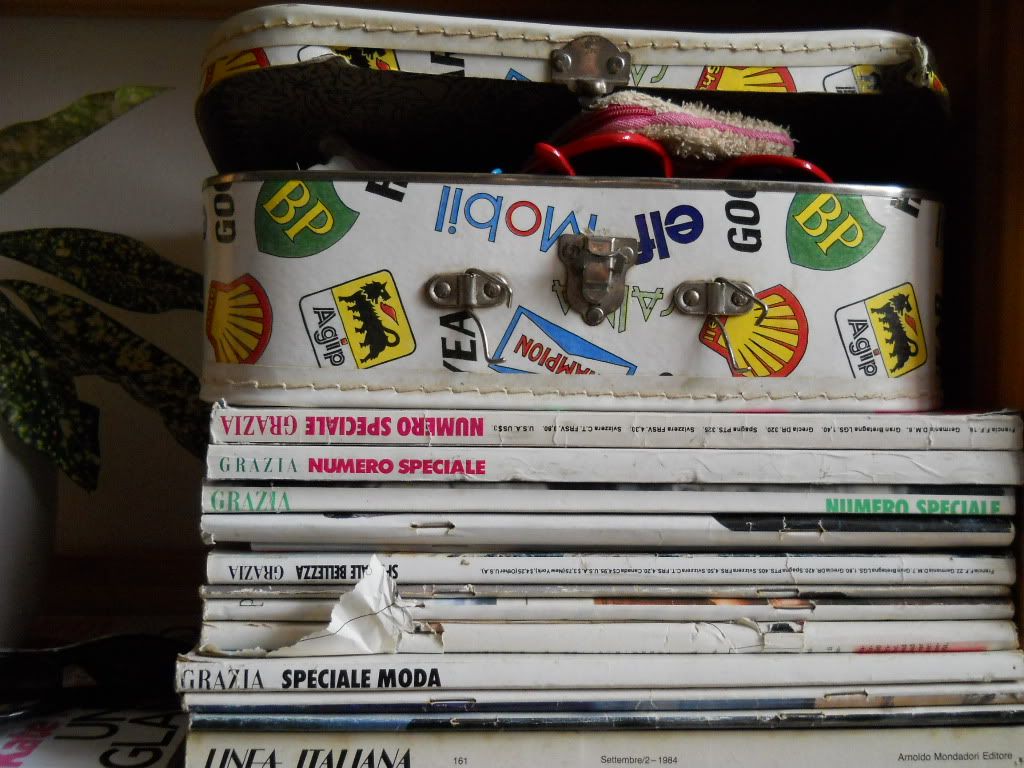 Sabre Vision
, Tom Cruise in
Risky Business
1983