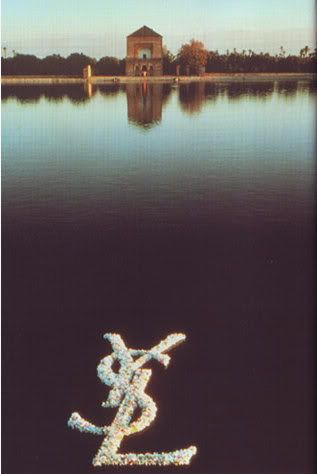 Have you ever thought about what
inspiration
means? In the last days I was thinking about it (ok, I'm lazier but I really thought about it) and I realized I can't define the word in its all contexts. I mean, obviously I understand that something can inspire me to create something different, something new what was born in my mind because this inspirational stuff. But in a life of a person who does not create palpable/visible/sensible new matters what kind of role has the "inspiration"? What is that person inspirated for? Or we just like this expression because everybody understands its meaning: something we are somehow enthralled by. If you say xy inspirated me you don't have to explaining to much it's clear and short. But why we wrap it up like this? I'd like so much if
everyone
tell me what thinks and feels when he/she sees something what really enthrals him/her. Or is that too hard to formulate?
Gondolkodtál már valaha azon, mit jelent az, hogy inspiráció? Az elmúlt napokban e körül forgott az agyam (na jó, ennél azért lustább vagyok, de azért tényleg gondoltam rá) és igazából rájöttem, hogy nem minden kontextusában tudom értelmezni a szót. Mármint, nyilván értem, hogy valami tud inspirálni olyan módon, hogy alkossak valami mást, valami újat, amit ez a látott dolog szült meg a képzeletemben. De vajon egy olyan ember életében, aki nem hoz létre tapintható/látható/érzékelhető új tartalmat, milyen szerepe van az "inspirációnak"? Mire inspirálja? Vagy egyszerűen csak szeretjük ezt a kifejezést, mert nagyjából mindenki érti, hogy mi bújik meg mögötte: egy olyan dolog, ami valamilyen módon hatott ránk. Így nem kell túlmagyarázni, egyszerűen csak ráfogjuk, hogy xy inspirált, és punktum. De miért rendezzük le ennyivel? Úgy szeretném én azt, ha elmondaná nekem mindenki, hogy pontosan mire gondol, mit érez, amikor valami olyasmit lát, ami tényleg lenyűgözi. Vagy tényleg ennyire nehéz ezt megfogalmazni?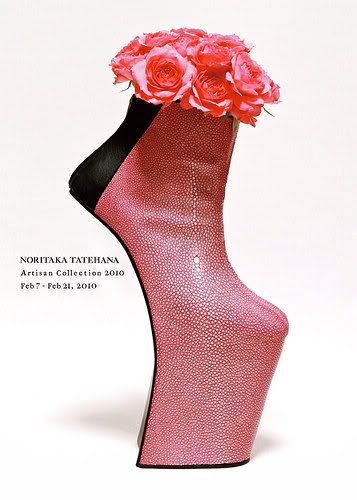 Sasha Pivovarova
(first photo) on the
2008 Spring Valentino couture
show wasn't wearing just a make-up. This is SEX itself, a get-out goddess from the
Dallas
, a concupiscence venus, a singing Siren. If I use the word perfection, it means nothing here because in this case it's just an overused boring cliche. Dear Sasha, you get under my skin - marry me.
Oho and what is this flower vase? Noritaka Tatehana doesn't joke. He creates multipurpose shoes so Lady Gaga can parades in them and they look good in a simple housewife's kitchen, too.
Sasha Pivovarova (első kép) a 2008-as tavaszi Valentino couture showján nem csak egyszerűen egy sminket viselt. Ez maga a SZEX, egy a Dallas-ból kiszabadult istennő, egy vágykeltő vénusz, egy éneklő Szirén. Ha a tökéletesség szót használom, itt nem jelent semmit, mert ez esetben csak egy agyonhasznált, unalmas klisé. Kedves Sasha, mély nyomot hagytál bennem - légy a feleségem.
Ohó és mi ez a virágváza? Noritaka Tatehana nem viccel: többfunkciós cipőket gyárt, hogy Lady Gaga parádézhasson benne, meg egy egyszerű háziasszonynak is jól mutasson a konyhájában.
"I sometimes change my outfit 3 times a day.
I love clothes and I change the outfits according to the shows.
From time to time, I will wear an outfit which exactly matches what was just shown on the catwalk.
For example, if I see a look in the show with feathers, I'll change my outfit to something with feathers.
Also, I will wear an outfit of a designer friend, too.
Well, for me dressing up has become a part of my job!"
"Néha háromszor átöltözök egy nap.
Imádom a ruhákat és a divatbemutatók szerint váltogatom a megjelenéseim.
Időről időre olyan ruhát hordok, ami pontosan passzol ahhoz, amit a kifutón láttam.
Például, ha látok egy tollas ruhát a show-ban, akkor felveszek valamit, amiben van toll.
Persze a tervező barátaim ruháit is szívesen hordom.
Szóval, számomra az öltözködés a munkám részévé vált!"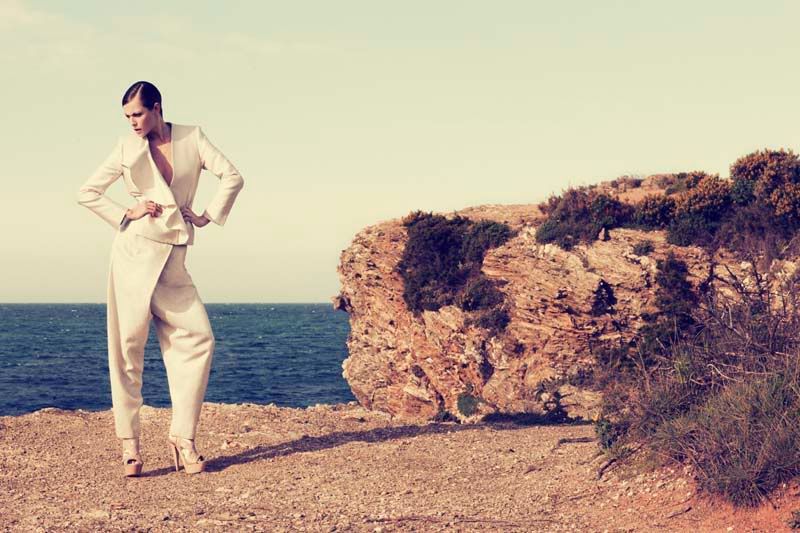 I got a strange dream, second time, now I can't explain it. Maybe I horrendously want high heels like these? In the dream my cousins live in Australia and we are visiting them. They got a huge house, but they don't really care about us so we go into the city and land in a cloth shop. And I'm desperately looking for shoes like these (I don't even need the I❤NY caption just want the shooooes) but I can't find good ones just lames. Cut, in the next scene we sit on the plane which in a very stange way boards in the city center, between the houses. A, please somebody send me these high heels and I gona promote them till I succumb. I promise!
Van egy elég furcsa álmom, ami már másodszor jött elő, egyelőre nem tudom mivel magyarázni. Talán azzal, hogy iszonyúan szeretnék egy ilyen cipőt? Az álomban az unokatestvéremék Ausztráliában élnek, és hozzájuk megyünk látogatni. Van egy hatalmas házuk, de annyira nem foglalkoznak velünk, így bemegyünk a városba és egy ruhaboltban kötünk ki. Én pedig kétségbeesetten keresek egy ilyen cipőt (még az I❤NY felirat se kéne rá, csak legyen már), de persze nem találok, csak bénákat. Vágás, és a következő jelenetben már a repülőn ülünk, ami nagyon furán, benn a belvárosban száll fel, a házak között. Á, valaki küldjön egy ilyen cipőt, és annyit reklámozom míg bele nem gebedek! Ígérem!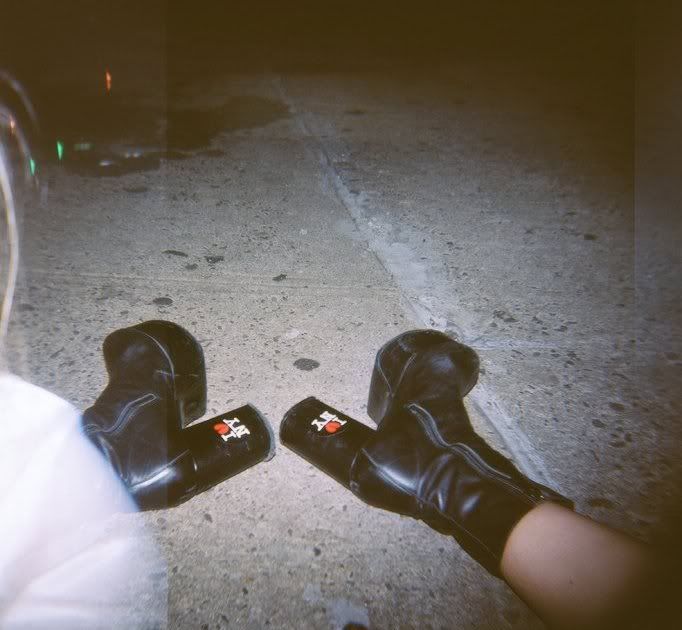 So, am I the only one who see similarity between the next two picture? The regular young turk and
Dorothy
's shoes makes me to say damnit, what a drollery, both of them. I mean to hunt for crocodiles and to own these shoes (porcelainpiece?). The shoes are by a hungarian designer-duo Orsolya Poppre and Larisza Pasztircsák, hereafter pet them in the name of
Mrs Herskin
. Psychedelic madness is this, with the ghost of Talent and Originality what levitates above them, and seems to find the baasbody. On the right of the last word, listen to
Comic Strip
by Brigitte Bardot and Serge Gainsbourg, garb yourself, turn loud the tape and dance. Breathless. (Did I mention I am rabid mad for these Mrs Herskin shoes?)
Na jó, csak én érzek hasonlóságot a következő két kép között? A vásott kölyök no meg Dorothy pipellője igazán nagy késztetéssel tölt el, hogy azt mondjam, a kutyafáját, micsoda móka lehet ez, mind a kettő. Mármint krokodilra vadászni, meg ezt a cipőt (porcelánműtárgyat?) birtokolni. A cipő egyébként egy magyar tervezőpáros Poppre Orsolya és Pasztircsák Larisza keze nyomát dicséri, akiket Mrs Herskin néven kell tovább becézgetni. Pszichedelikus őrület ez, a Tehetség és az Eredetiség kísértetével, ami felettük lebeg, s úgy tűnik, gazdatestre is talál. Az utolsó szó jogán, hallgasd meg Brigitte Bardot és Serge Gainsbourg Comic Strip című számát, öltözz be, bömböltesd a magnót és táncolj. Kifulladásig. (Említettem, hogy veszettül odavagyok ezért a Mrs Herskin cipőért?)
Yves Saint Laurent, Kate Moss for Isabel Marant Fall 2010 Campaign Preview, Sasha Pivovarova via style.com, Noritaka Tatehana
heels
, Vogue Nippon Anna Dello Russo's room at The Ritz Hotel,
Jessica Lewis
by Henry Moshizi for Costume July 2010,
disaster kid
, mrsherskin.com