Plain, clean and simple. The words that are circulating in my mind for a long while. Wearing jeans and white t-shirt and unique shoes. How exciting to be interesting with simplicity. Clear-out lines with a little spice. You know.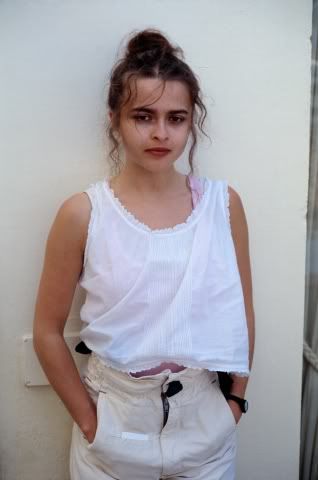 Forget about exaggeration, anyway I do. I know Helena isn't noted for her bald style but this outfit of hers made me extremly excited about looking like this. Mad face, mad hair, mad eyes, quiet clothes. The mix I'm longing for.
A zipped collar, a white Polly t-shirt with bob hair, or nine yin-yang tattoos with some shell-shaped plastics. Being
szép
(the hungarian word for beautiful) without unnecessary trash - just severely.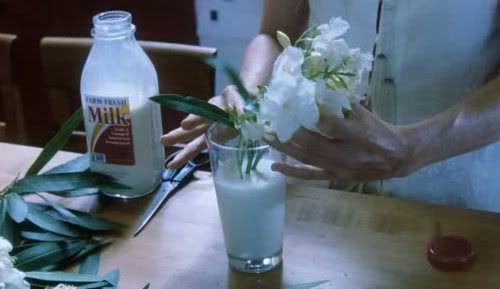 I wish putting flowers into milk. I wish for a beautiful little house in Montana or some place like heaven. I wish to live beautiful.